WELCOME
Welcome to St. Vincent dePaul Roman Catholic Church! We have been a beacon in Holiday, Florida for over 50 years. We welcome all people to our community and we have been called one of the most welcoming parishes around. Come see what this special group of Christians are all about!
SCRIP
Click here (online) for SVDP order form.
Parish News

Anniversary Blessings Janice and Jesus Van de Henst
Dearest Parish Family please offer a prayer for Janice and Jesus Van de Henst as they celebrate the anniversary of the Sacrament of their marriage.
Thank you, Gloria Jung, for sharing the beautiful picture of Janice, Jesus, and Father Bill.
Happy and blessed Anniversary Janice and Jesus.
Blessings from your parish family for many happy, healthy years to come.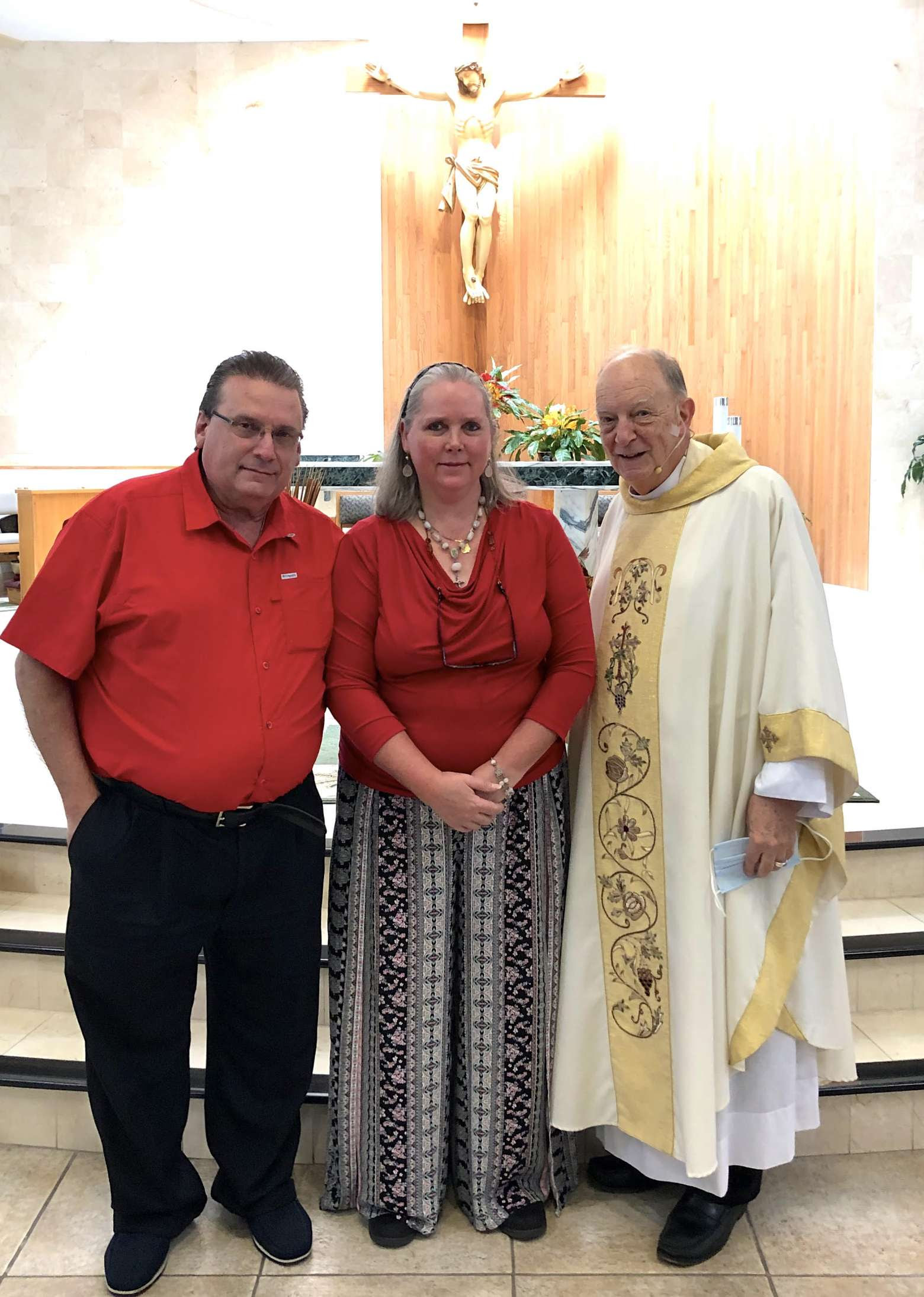 Anniversary Blessings Denise and Bob Hammond
Please pray for Denise and Robert Hammond as they celebrate 49 years of the Sacrament of their Marriage, 11/20.
Anniversary Blessings, Denise and Bob!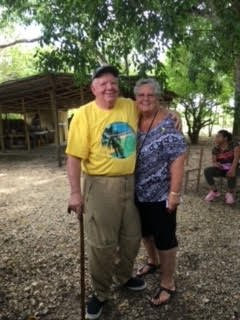 Peace and Blessings from your parish family.

Your sister in Christ, Laura
Dear Parish Family,
Sunday 10/25, Father Bill, SSS had the privilege to administer the Sacrament of Confirmation to the seven young people ( Josef Cordero, Derek Dang, Maya Muzyka, Nhan Nguyen, Anthony Ryan Phi Nguyen, Mia Stansell, Christopher Soltys) who have prepared and patiently waited for this gift. It was on hold due to the pandemic.
Many blessings to the newly confirmed.
Click the link below, to access the live-stream
THE JOURNEY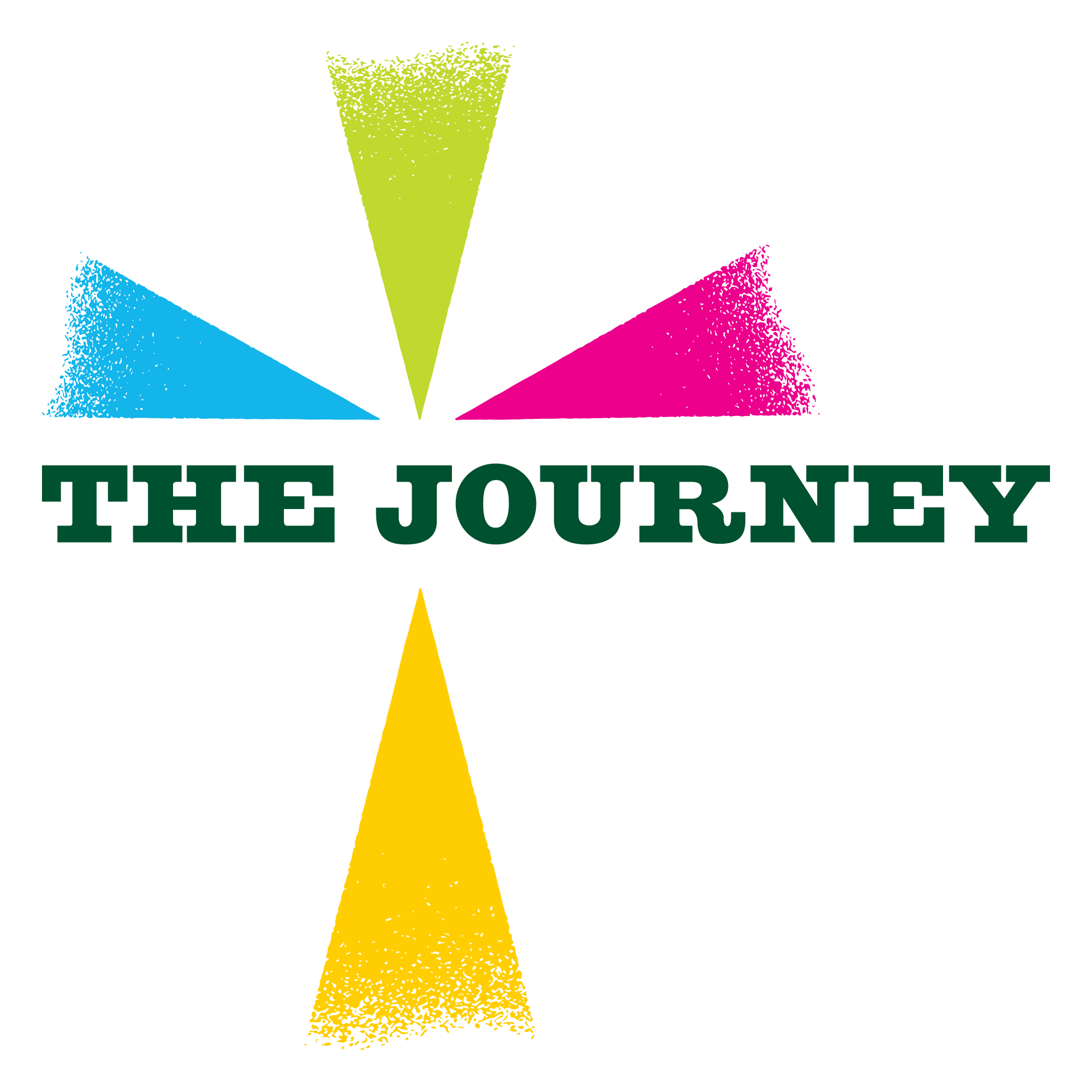 THE JOURNEY, A WAY TO DEEPEN YOUR EXPERIENCE OF JESUS
The first series in the Journey was well received by those able to join in small faith groups. They felt a bond with others as they each experienced Christ in their own way and also shared the same connection in their relationship with God.
We will begin the second series of the Journey in January. Currently we have groups that meet on Wednesday at 9:30 am and 2 pm and Thursday at 1 pm. We welcome you to join one of these groups or add another group, please call Chris at 727-938-1974, ext. 1.
MASS TIMES
Daily : Monday - Saturday: 8:30 AM

Weekend : Saturday Vigil: 4 PM (Live Streamed Mass)
Sunday: 7:30 AM
8:30 AM (Vietnamese Mass)
10:00 AM (Family Mass)
11:30 AM
Adoration of the Blessed Sacrament
Monday - Friday: 9 AM - noon
Wednesdays: 9 AM - 5 PM
First Fridays: 9 AM - 5 PM
Private Confession Times
Thursdays: 3:00-4:00 PM and 7:00-7:30 PM (in the Reconciliation room, behind the choir lot)
Office Hours
PARISH OFFICE
09:00 AM - 2:00 PM
Monday- Friday
Closed Saturday, Sunday, and Holidays.

FAITH FORMATION
727-938-1974
10:00 AM to 2:00 PM Monday to Thursday
10:00 AM to 12:00 PM Friday
8:00 AM to 1:00 PM Sunday during Faith Formation
CLOSED FRIDAY-SATURDAY and HOLIDAYS
Commitment Card
Click on ~ Faith Hope & Courage ~ to go to the Commitment Card

Witness Talks:
CoronaVirus Updates
As We Begin to Open the Church
Believe that God is attentive to our prayers, just as we are attentive to God's will in our lives. Together, we contribute our part in staying protected from the spread of COVID-19.
On Monday, May 11 at St Vincent de Paul, weekday Mass resumed at 8:30 AM. With careful attention to the directives of Bishop Gregory Parkes during this pandemic, we are asked to take the following precautions to honor each life given to us by God and show charity for the well-being of our neighbors:
Stay home if you are ill, elderly, anxious or have underlying health conditions. Bishop Parkes has dispensed all Catholics in the Diocese of St. Petersburg from their Sunday Mass obligation until further notice.
Maintain six feet of social distance from others who are not from the same household at all times while in the church or on church property.
Show patience and kindness as parishes restrict attendance to only 25% maximum capacity inside our church (150 per.) or social halls.
Use a face mask or face covering. (Face covering should be removed before receiving Holy Communion.)
Refrain from physical contact in greeting others and in the sign of peace.
Avoid use to hymnals and limit touching. Doors and pews are sanitized.
Sanitize hands when entering and leaving Church. Bring personal supply of hand sanitizer to use before receiving Communion, if possible.
Consider receiving Holy Communion in the hand.
Honor the silence before and after times of prayer.
Keep necessary conversation at a minimum and 6 foot separation.
Collection baskets will be at the foot of the altar to receive your offering.
Thank you for sharing the sacrifice of Jesus when sent from Mass to witness God's love and compassion in this time of suffering and uncertainty.
Fr. Bill Fickel, sss
Keeping Faith Alive - Quarantine Survival Kit
Ways to create a church at home include:
Watch Church on Sundays as a family
Pray daily as a family
Read the Daily Mass readings together and discuss
Create a domestic shrine as a center of prayer
Stay connected to your parish via social media and other communication channels
Gather together for meals
Now, more than ever, our church needs us to keep the faith, our children included.
Father Farrell Hall Rental
Father Farrell Hall and our Media room are available for rent. We can accommodate large and small parties and offer catering from our own kitchen. We offer full facilities for any size group, large or small up to 300 people (Hall) or 55 (Media Room). We encourage you to come by and see if our Hall or Media room is right for your special event!
Available for any occasion large or small such as Wedding Receptions, Baptism Parties, Birthday Parties, Business Presentations, Dances, Vendor Fairs, and Craft Shows.
Catering is also available by our resident Chef, Mark Brose!
Our full service catering can accommodate buffet or sit-down dinners.
Call the office at 727-938-1974 for details and reserve a date.
Bishop Larkin Catholic School
The Bishop Larkin Catholic School's mission is to inspire students to be the best that they can be by spreading the word of God through their teachings and actions on a daily basis. Visit their website for more information!