WELCOME
       Welcome to St. Vincent dePaul Roman Catholic Church! We have been a beacon in Holiday, Florida for over 50 years. We welcome all people to our community and we have been called one of the most welcoming parishes around. Come see what this special group of Christians are all about!
SCRIP
Click here (online) for SVDP order form.
YEAR OF SAINT JOSEPH - SANCTITY
Year of Saint Joseph – Greatness
Joseph knew how to love with extraordinary freedom. He never made himself the center of things. He did not think of himself, but focused instead on the lives of Mary and Jesus. Happiness for Joseph involved a true gift of self. (Pope Francis. Patris corde)
Saint Joseph was the first adorer, the first religious. Although he never adored our Lord under the Eucharistic species and never had the happiness of communicating, he did possess and adore Jesus in human form. Saint Joseph knew Our Lord more thoroughly than all the saints put together; He lived for Jesus alone. In that lies his special glory, the keynote of his sanctity. In that, above all, he is our model, and in that too does his incomparable greatness consist. We will find in him the perfect adorer, entirely consecrated to Jesus, working always near Jesus, giving Jesus his virtues, his time, his very life; it is thus he is our model and our inspiration.
Saint Bernadine of Sienna states: It is hard to form an adequate idea of the lights and consolations Joseph must have received in his double role of foster-father of the Savior and legal husband of the Virgin, sharing in all their sufferings and wanderings.
Joseph, perfect adorer of Jesus, pray with us in the silent presence of our Eucharistic adorations. Model for us your spirit of humility and the adoring love and self-giving you offered to your foster-son, Jesus.
MAKE A HOUSE A HOME
The Coalition for the homeless has received money to house 225 of our approximately 800 homeless individuals/families in Pasco County within the next 180 days. This is a lofty goal and will need the assistance of the community in helping to find affordable rental units. If you see a house, mobile home or apartment with a FOR RENT sign on it send the contact information and address to Housing Locator- Kelly Miller-Funk at [email protected] If you have rental properties or know someone who does, please encourage them to support this effort.
St. Vincent de Paul parish has decided to take this opportunity to adopt two people/families to assist as they move from homelessness into permanent housing. However, these individual do not have the basic necessities to make these houses a home. As a community, we can come together and provide them with basic household items for the kitchen, bedroom, bathroom, cleaning and supplies and cooking starters. We have gone through the Lady's Guild Rummage Sale items and have many pictures and knick-knacks to make their houses feel more like a home. Now we are in need of some very basic items. (Please see a detailed list on our website). You can drop off these items at the education building on Saturday March 6 between 1-3pm. If you cannot make this time, please call the office and we can make other arrangements.
Lent is a perfect opportunity to look at the extras, or unused items in your home that would benefit these new home owners. This is a way to pull our parish together in a common project. You can help make a difference in reaching out to lend a hand in putting this together. Please give a call to the office at 727-938-1974. Put your name and email or phone # on our "Helping Hands" list. We are also looking for individuals with a truck or van to help move items. Thank you in advance for your generous support of this project. If you are interested in being a liaison with one of these families or individuals, please let us know.
We appreciate all of the love and support you offer to those who are less fortunate in our community. It is a call to our Catholic Social Teaching. What ever you do for the least of my brothers and sisters, that you do for Me."
Parish News
The 210th anniversary of Saint Peter Julian Eymard's baptism
Dearest parish family, I am sending a few photos from morning Mass today, 2/5. Today is a special day of remembrance for the Congregation of the Blessed Sacrament and Associates of the Blessed Sacrament. It is the 210th anniversary of Saint Peter Julian Eymard's baptism, also the feast of Saint Agatha.
Saint Peter Julian is the Spiritual father to the Congregation and
Associates. St. Peter Julian held the day of his baptism in very high regard. Father Bill offered a beautiful homily this morning reflecting on his holy founder. St. Peter Julian knew of the gift of Eucharist, he would take Jesus whom he received and bring this manifestation of God's love through the abiding presence with him wherever the went. The glory of God would be found in its fullness when shared in this divine way.
Have a blessed first Friday, Laura
THE FEAST OF ST. BLAISE Feb. 3 - THROAT BLESSING
Sharing some photos from morning Mass, Feb. 3 2021. We had a beautiful throat blessing in honor of Saint Blaise during the daily Liturgy today.
Have a blessed day, Laura
LENTEN SEASON
Lent – A time for Spiritual Growth
Lent is underway in our Forty (40) day count down to be ready for Easter. It is time to cultivate a daily spiritual practice to grow in holiness. It can be difficult to begin a prayer practice. Here are some suggestions if you are not sure where to start:
Best Lent Ever at www.dynamiccatholic.com/lent.
Lenten Faith Sharing Renew
Lenten Lectionary Resource Disciples on the Journey
Enjoy this time it takes to develop a new spiritual daily practice these days of Lent. Come up with one or two of your own to deepen your relationship with God. You may want to keep a list of random acts of kindness shown to others, acts of goodness are good for you. Put them in your rice bowl that you return to the Church.
Encourage your family to join you. You have spent 12 days of your 40. Can you hear your master say to you, "well done, good and faithful servant, enter your master's joy." Now is the time to decide and follow through with it. Plan for obstacles that can pop up and create a plan for how to work around them. Start now and open yourself to God. Let Jesus be the one to live and act in you. Practice WWJD right now in this situation. Have fun with it. Jesus did not have a phone, but he got his message out to others just the same and so can you. Enjoy the way you spend this week with Jesus living in you.
We are called to fast, but what does that mean? It ask us to cut out that which is hindering our relationship with God. There is nothing more important in this world than our relationship with Christ. Yet we allow so many other things to get in the way. The principle here is that we eliminate that which separates us from God. There are many things in life we think we cannot do without, but Jesus says only one thing is needful and that is to know the love God the Father has for you is eternal life.
MASS TIMES
Daily : Monday - Saturday: 8:30 AM

Weekend : Saturday Vigil: 4 PM (Live Streamed Mass)
Sunday: 7:30 AM
8:30 AM (Vietnamese Mass)
10:00 AM (Family Mass)
11:30 AM
Ash Wednesday Feb. 17th : 8:30 am, 4:00 pm, 8:00 pm (Vietnamese language)
Adoration of the Blessed Sacrament
Monday - Friday: 9 AM - noon
Wednesdays: 9 AM - 5 PM
First Fridays: 9 AM - 5 PM
Private Confession Times
Thursdays: 3:00-4:00 PM and 7:00-7:30 PM (in the Reconciliation room, behind the choir lot)
THE JOURNEY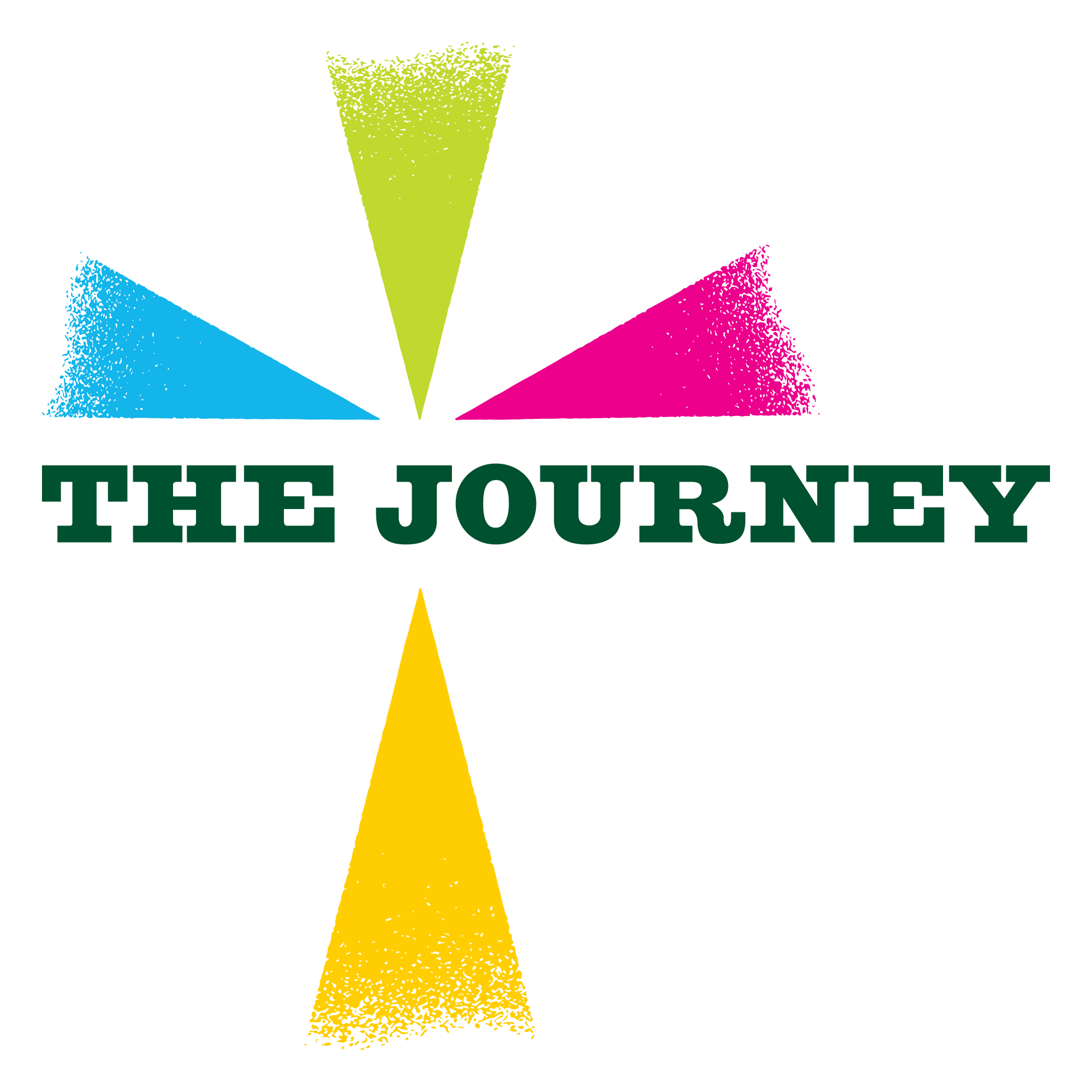 THE JOURNEY, A WAY TO DEEPEN YOUR EXPERIENCE OF JESUS
The Journey continues. Please join us as we end the second series of the Journey.
We live in the in-between time: between Jesus becoming man and living among us, teaching us, dying for us, and the end of time. So we pray with fervor—"Thy kingdom come"—for each of us, for all of us, and for all of creation.
During this week, try to be aware of the times you have sensed or recognized your cooperation in bringing the kingdom of God into the world.
This week, How are you allowing yourself to be transformed by God's love?
Any time we recite the Our Father we say, "Thy kingdom come, thy will be done. " Write what "thy kingdom come" means to you.
Office Hours
PARISH OFFICE
09:00 AM - 2:00 PM
Monday- Friday
Closed Saturday, Sunday, and Holidays.

FAITH FORMATION
727-938-1974
10:00 AM to 2:00 PM Monday to Thursday
10:00 AM to 12:00 PM Friday
8:00 AM to 1:00 PM Sunday during Faith Formation
CLOSED FRIDAY-SATURDAY and HOLIDAYS
CoronaVirus Updates
As We Begin to Open the Church
Believe that God is attentive to our prayers, just as we are attentive to God's will in our lives. Together, we contribute our part in staying protected from the spread of COVID-19.
On Monday, May 11 at St Vincent de Paul, weekday Mass resumed at 8:30 AM. With careful attention to the directives of Bishop Gregory Parkes during this pandemic, we are asked to take the following precautions to honor each life given to us by God and show charity for the well-being of our neighbors:
Stay home if you are ill, elderly, anxious or have underlying health conditions. Bishop Parkes has dispensed all Catholics in the Diocese of St. Petersburg from their Sunday Mass obligation until further notice.
Maintain six feet of social distance from others who are not from the same household at all times while in the church or on church property.
Show patience and kindness as parishes restrict attendance to only 25% maximum capacity inside our church (150 per.) or social halls.
Use a face mask or face covering. (Face covering should be removed before receiving Holy Communion.)
Refrain from physical contact in greeting others and in the sign of peace.
Avoid use to hymnals and limit touching. Doors and pews are sanitized.
Sanitize hands when entering and leaving Church. Bring personal supply of hand sanitizer to use before receiving Communion, if possible.
Consider receiving Holy Communion in the hand.
Honor the silence before and after times of prayer.
Keep necessary conversation at a minimum and 6 foot separation.
Collection baskets will be at the foot of the altar to receive your offering.
Thank you for sharing the sacrifice of Jesus when sent from Mass to witness God's love and compassion in this time of suffering and uncertainty.
Fr. Bill Fickel, sss
Keeping Faith Alive - Quarantine Survival Kit
Ways to create a church at home include:
Watch Church on Sundays as a family
Pray daily as a family
Read the Daily Mass readings together and discuss
Create a domestic shrine as a center of prayer
Stay connected to your parish via social media and other communication channels
Gather together for meals
Now, more than ever, our church needs us to keep the faith, our children included.
Father Farrell Hall Rental
Father Farrell Hall and our Media room are available for rent. We can accommodate large and small parties and offer catering from our own kitchen. We offer full facilities for any size group, large or small up to 300 people (Hall) or 55 (Media Room). We encourage you to come by and see if our Hall or Media room is right for your special event!
Available for any occasion large or small such as Wedding Receptions, Baptism Parties, Birthday Parties, Business Presentations, Dances, Vendor Fairs, and Craft Shows.
Catering is also available by our resident Chef, Mark Brose!
Our full service catering can accommodate buffet or sit-down dinners.
Call the office at 727-938-1974 for details and reserve a date.
Bishop Larkin Catholic School
The Bishop Larkin Catholic School's mission is to inspire students to be the best that they can be by spreading the word of God through their teachings and actions on a daily basis. Visit their website for more information!