NEWS 2020
Anniversary Blessings Janice and Jesus Van de Henst
Dearest Parish Family please offer a prayer for Janice and Jesus Van de Henst as they celebrate the anniversary of the Sacrament of their marriage.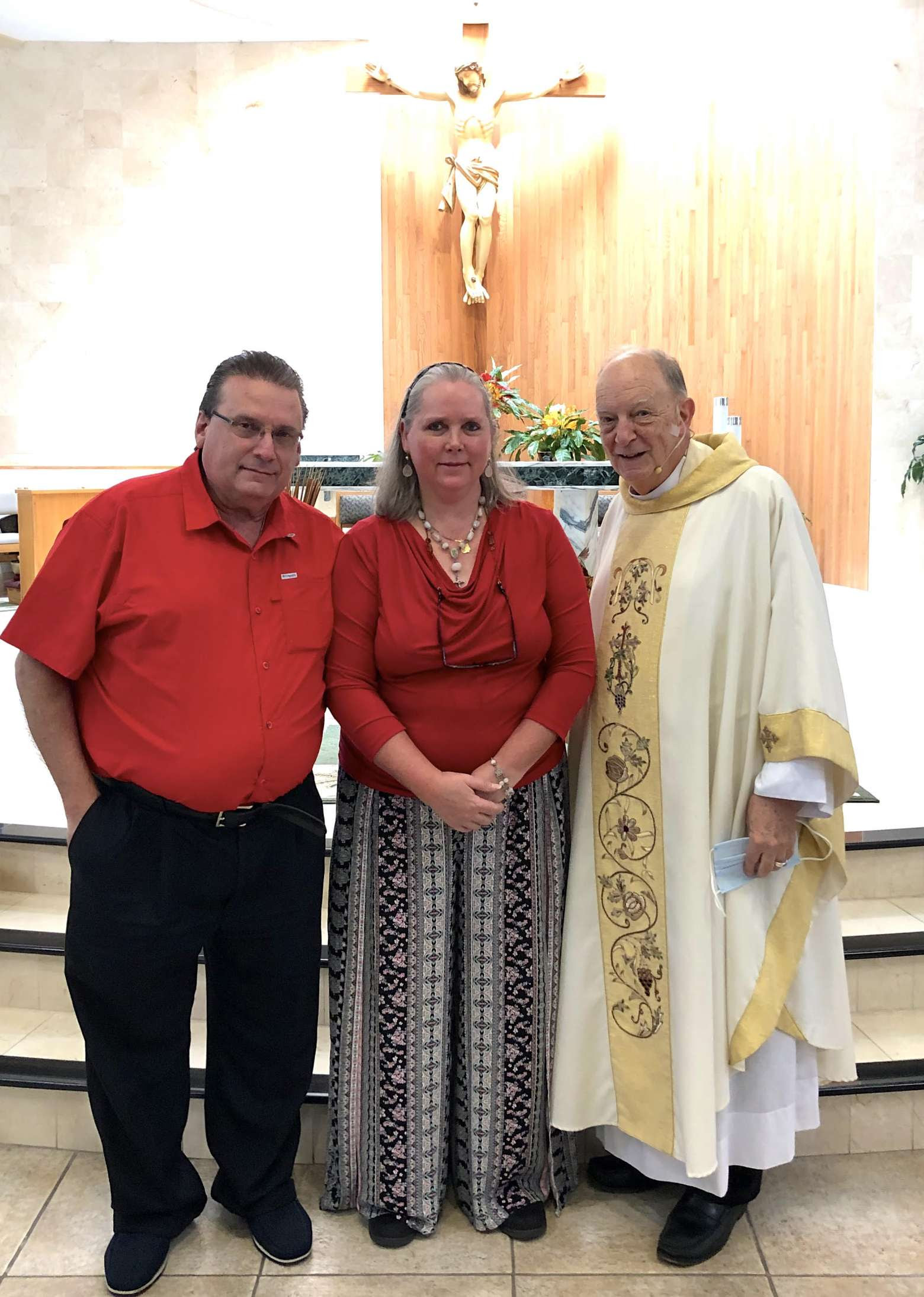 Thank you, Gloria Jung, for sharing the beautiful picture of Janice, Jesus, and Father Bill. 
Happy and blessed Anniversary Janice and Jesus. 
Blessings from your parish family for many happy, healthy years to come.
Anniversary Blessings Denise and Bob Hammond
Please pray for Denise and Robert Hammond as they celebrate 49 years of the Sacrament of their Marriage, 11/20. 
Anniversary Blessings, Denise and Bob!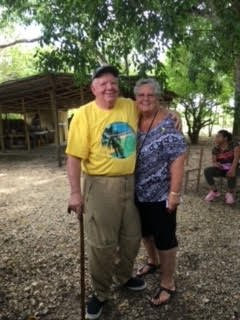 Peace and Blessings from your parish family.

Your sister in Christ, Laura
Anniversary blessings Judy and Lee Burgess
Dear Parish Family, 
Judy and Lee Burgess celebrate 59 years of the sacrament of their marriage today.
On Oct. 28th, in the morning Mass Father Dominic announced the special occasion. Although Lee was not present at morning Mass Father Bill blessed Judy for the celebration of this day.
Happy Anniversary Judy and Lee.
Blessing of the Animals 
Dear Parish Family, I thought you would enjoy a few photos from today's pet blessing. 
Have a blessed Sunday, Laura
Feast Day of Saint Vincent De Paul, Patron of our Parish
Dearest Parish Family, 
Happy and Blessed Feast Day of Saint Vincent De Paul, Patron of our Parish.
I am sending some photos from Saturday morning, 9/26, Mass. Father also did a beautiful job placing the statue of St. Vincent de Paul in the sanctuary. This is a special weekend for our parish. We pray through the intecession of St. Vincent De Paul, may he intercede for us before the throne of HEAVEN. 
At 4:00 PM Mass Father Bill acknowledged the SVDP Society with a special blessing for all of the charitable work they do week after week, every Thursday to serve those in need of food, or assistance. 
The photo of the SVDP Society is an older one, not all of the members present. Blessings for all you do Vincentians of our parish, your dedication to helping those impoverished is bringing the eucharistic heart of Jesus into our world. 
SAINT VINCENT DE PAUL, PRAY FOR US.